While attending the New York Fashion Week, I've noticed that influencers and trendsetters tend to gravitate a lot towards vinyl thus creating a whole vinyl street style movement. Apart from checked blazers and coats – Vinyl or PVC or however you want to call it…is all the rage now. The whole "checked trend" didn't rub off on me, but I've become quite obsessed with vinyl. I always need everything vinyl, I keep buying vinyl, somebody needs to stop me. What can I say…there is just something powerful and empowering about the whole vinyl look. An added bonus is that it hugs you perfectly in all the right places. If you know what I mean. *wink, wink*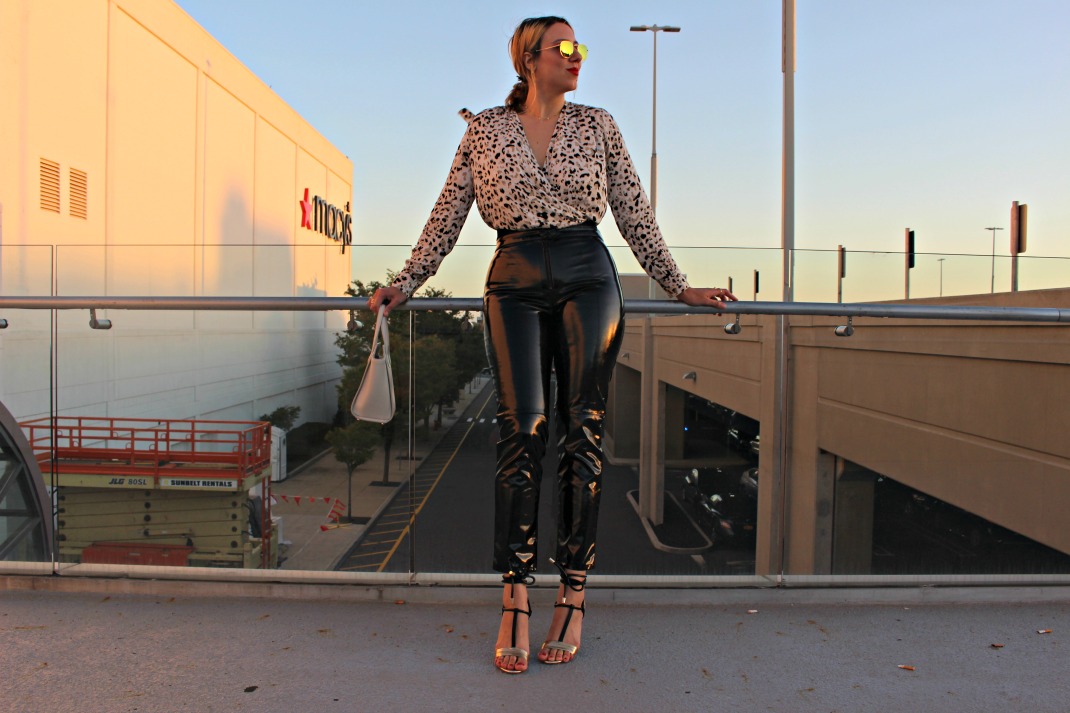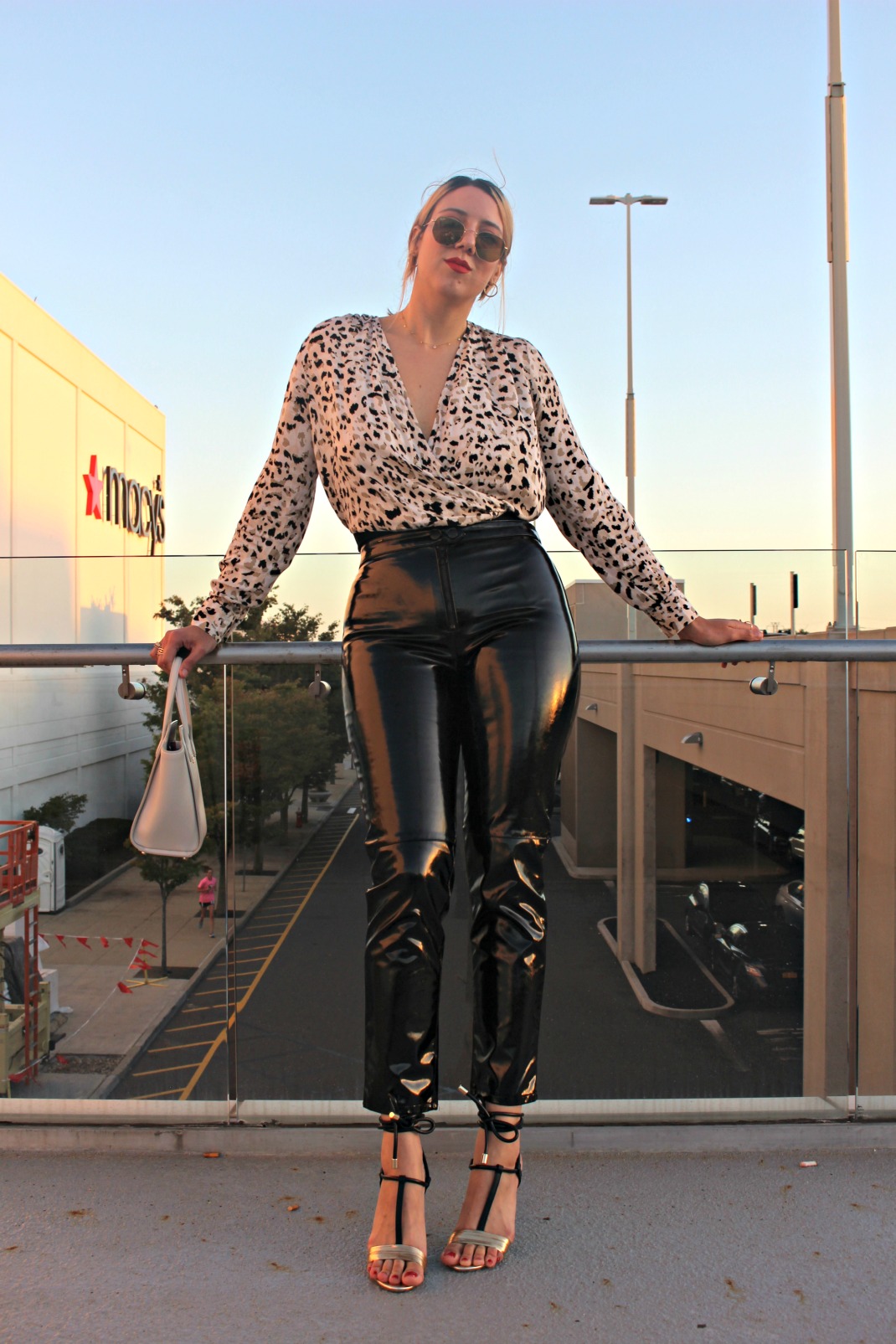 Anyways, moving on to the today's outfit. The faux patent leather pants are from H&M and still available online. So go and snatch a pair for yourself! You won't regret it. Except for the sweatiness, that you will regret, but all sacrifices are valid in the name of fashion. Am I right? Am I confused? Have I mixed my priorities in life? I can tell you that comfort is certainly not one of them. I have decided to style the pants with this amazing leopard print MINK PINK bodysuit. My leopard print addiction is very real too. What can a girl do? RAWR.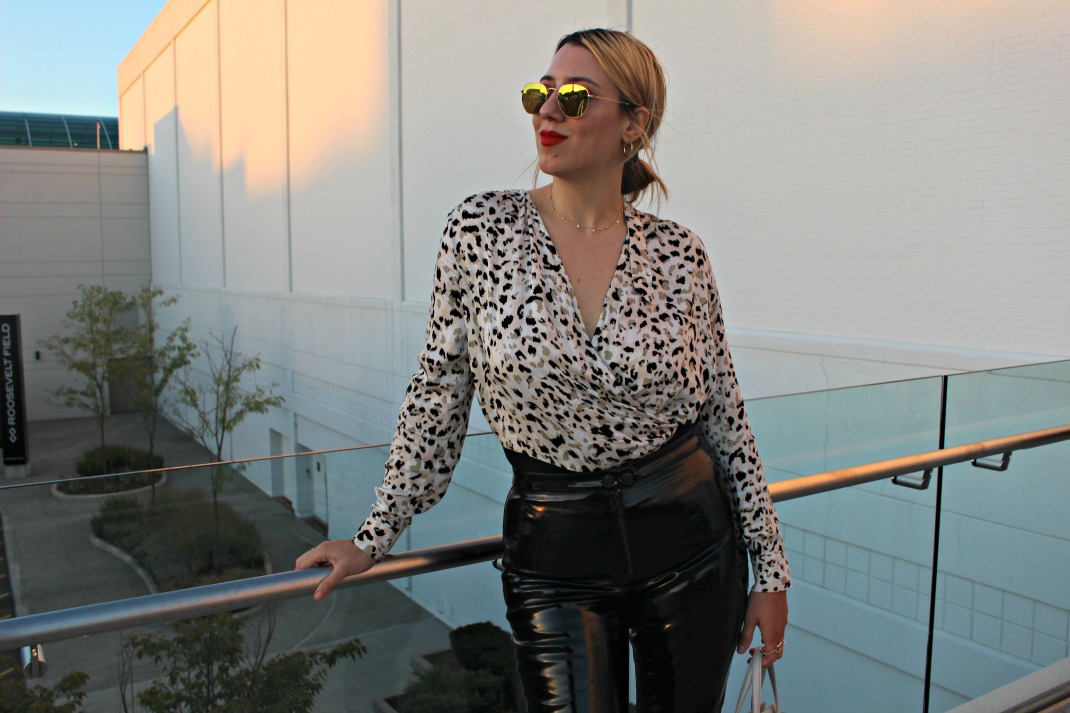 Now, moving on to the accessories. I have decided to complete the look with my beloved Taylor Catherwood "Gioia" handbag and my absolute favorite heels at the moment. These are the wrap-around heels from Baldinini. Obsessed is an understatement. Of course, the look is only complete with a pair of Ray-Ban sunglasses and dainty gold jewelry. The pieces are from my favorite designers such as The M Jewelers, Luv Aj, Giani Bernini and MOTIF.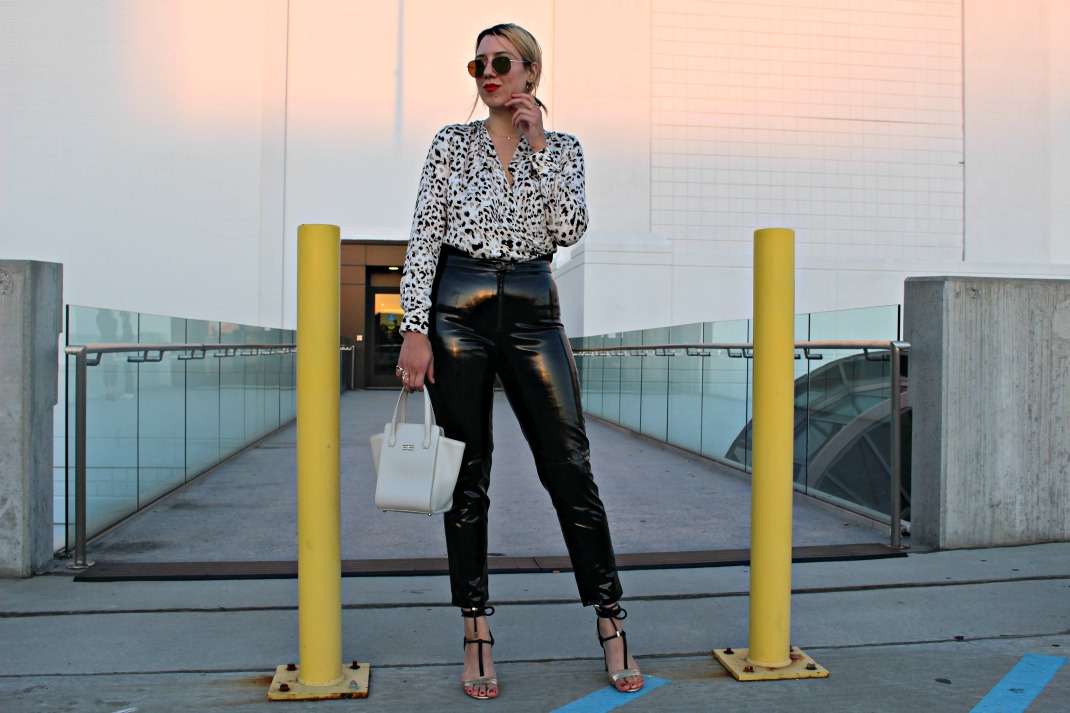 That would be all! Hope you enjoyed my usual word vomit, lol. Love and light always!