The vinyl bodycon dress a.k.a the perfect body glove. Something, I've actually realized that as I'm writing this. I usually don't wear bodycon dresses, but this vinyl number is just so flattering. Funny enough, a few years ago I would probably cringe at the sight of vinyl as this particular material was something that I would never naturally gravitate towards. It's a nature vs. nurture thing and in my case, the two aligned. Well… until recently. Growing up my mom taught me how to recognize different materials by touch. "Touch – this is what 100% cotton, this is what 100% wool and this is what 100% cashmere feels like." Some materials were just a logical choice and shall I say – a standard. Over time, I got so good at this "little game" that now I can actually "feel my way" to the right piece of clothing in my closet, with the light turned off. True story. But really – let's focus on vinyl again…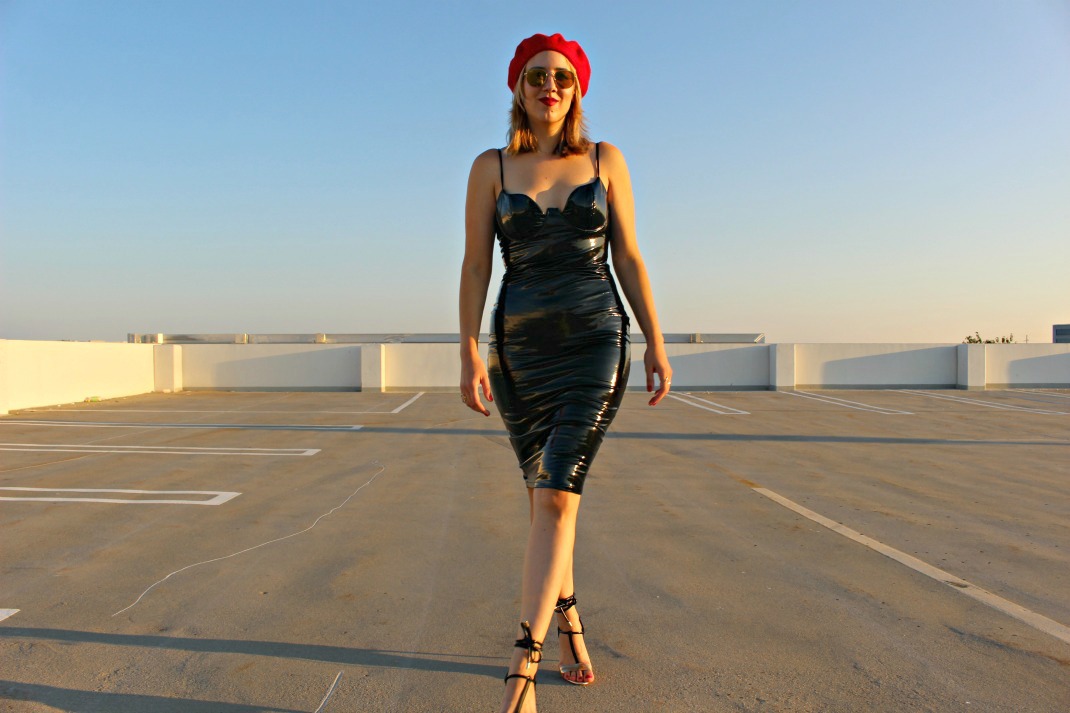 Girl… I think I might need help because I'm obsessed. It all started with this dress and then I went and bought the pants (which I'll photograph soon). Now, I'm on a mission to find a vinyl beret. (Please do let me know where I can buy one.) Is it too much? Idk. Somebody stop me.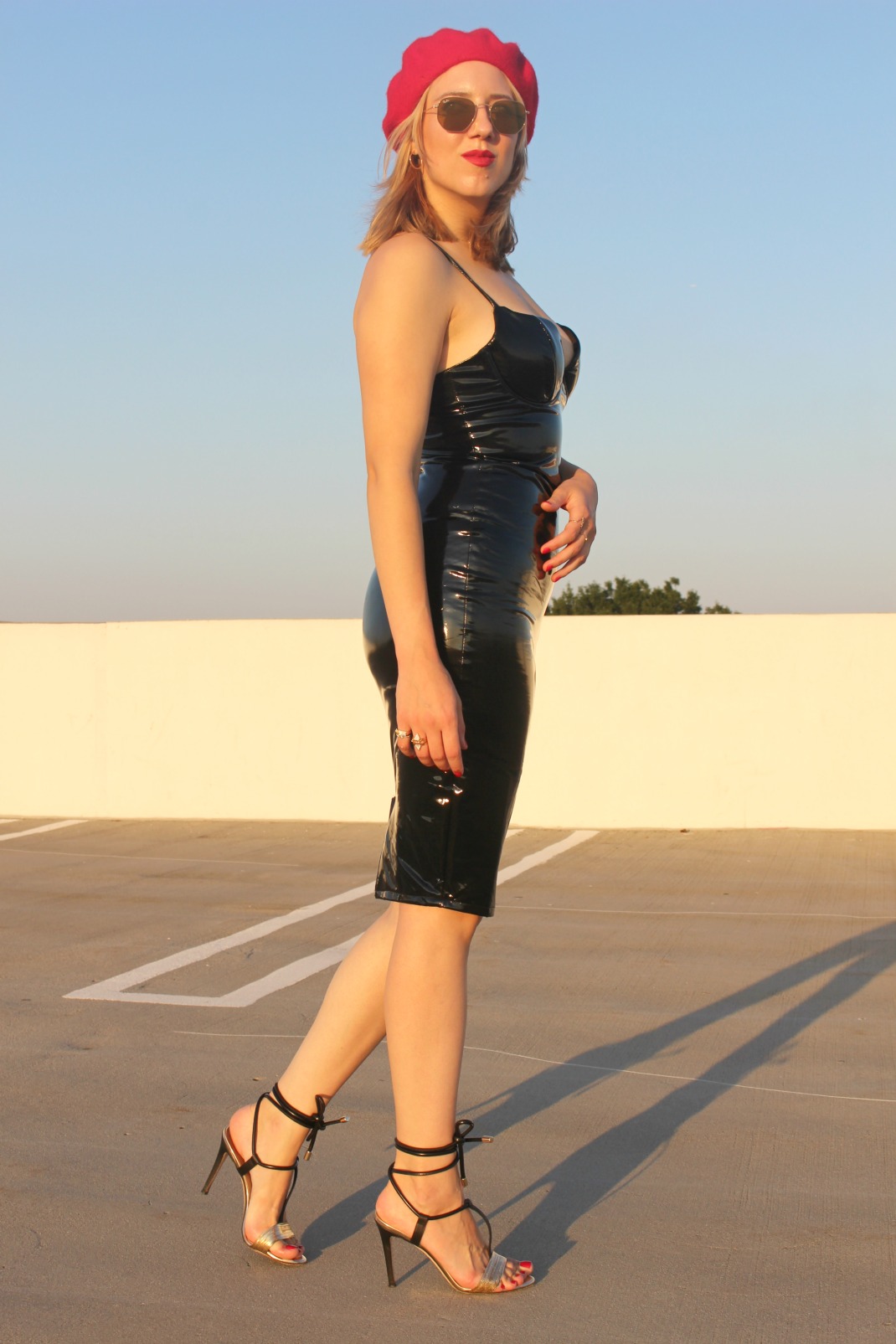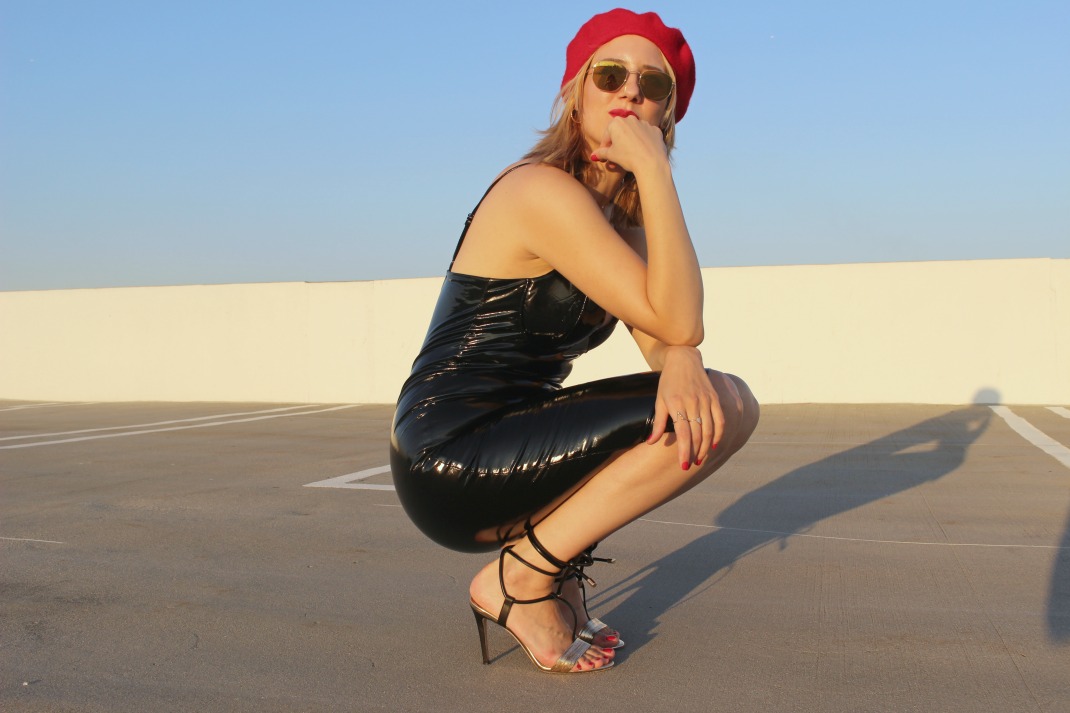 Still, this is what I honestly believe – when you're dressing up you're usually chasing a feeling. A feeling that a certain look can give you. A shift in attitude. And what I've discovered is that vinyl makes me feel pretty damn powerful. And if something makes me feel like that, then you can bet I'll want it in every shape and form.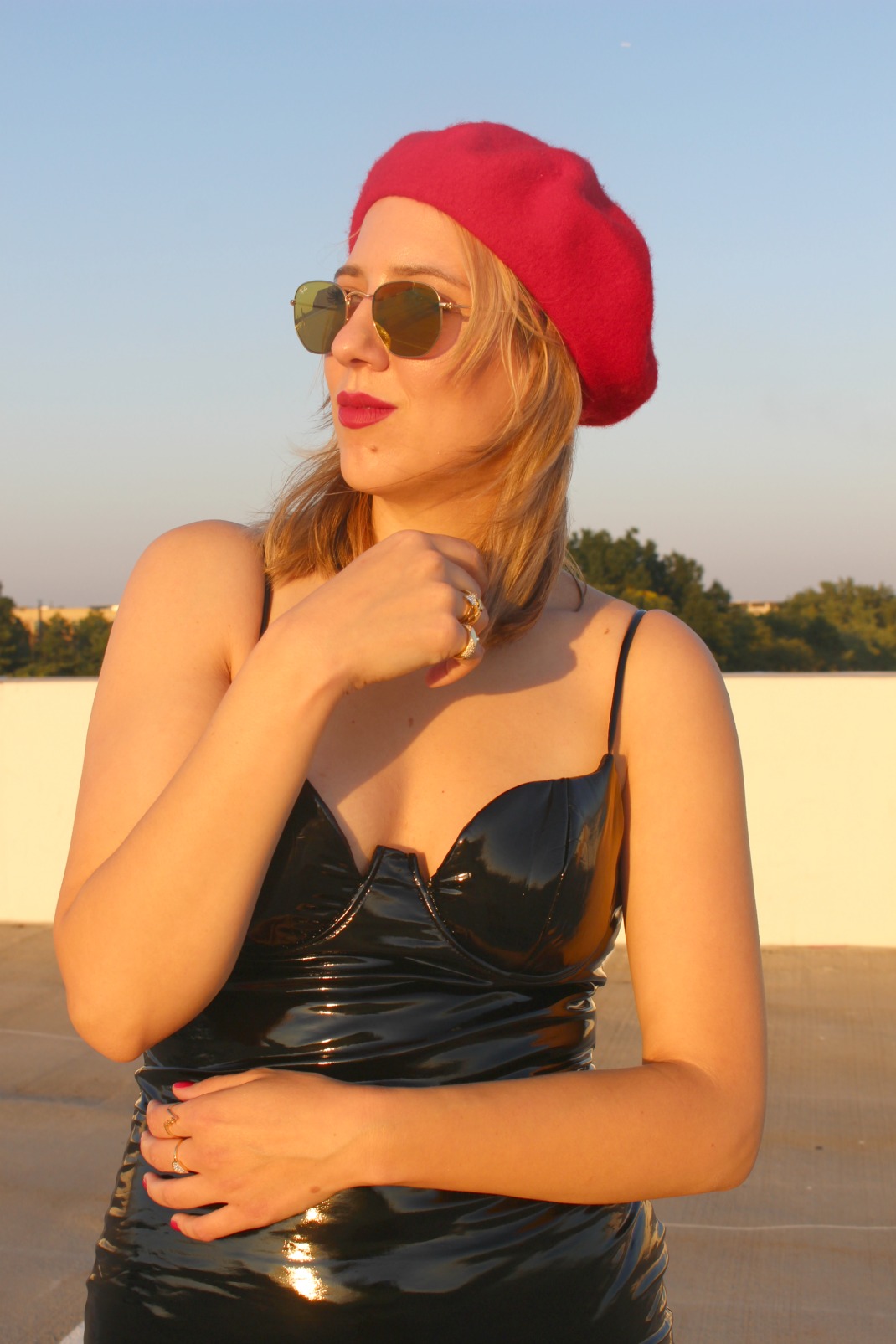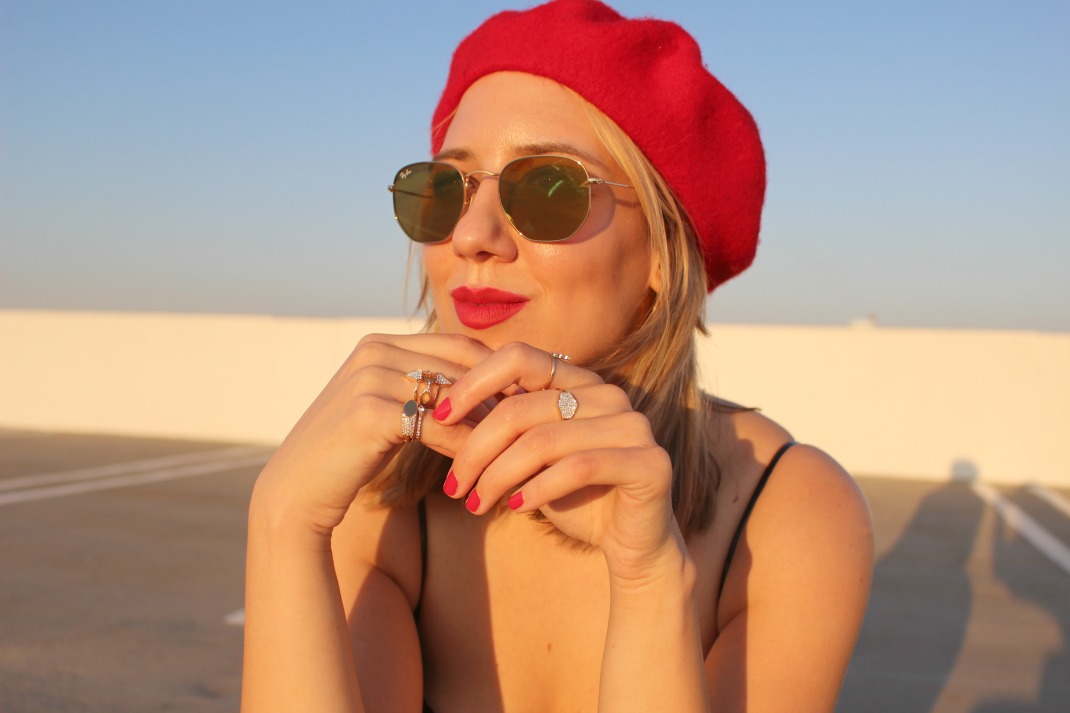 Oh, what a love letter… I have issues. Anyways – moving on to the outfit deets. The dress is from Mystique Boutique, styled with Baldinini shoes, Forever 21 beret and some bling from Luv Aj and Motif. Till next time! xoxo