It would definitely be an understatement to say that I'm obsessed with this particular pair of high-waisted flared jeans from Free People. You might've noticed that I tend to oscillate between different styles and fashion decades with the '70s being a fashion era I regularly keep coming back to. You can always count on me to create a look that could easily be worn by the cast members of That '70s Show. (No lie, I have honestly always low-key wanted to be a part of it. While I was a music DJ at my radio station in college, my friend and I would always joke that my DJ name should be "Hot Donna," as an homage to the show. I so wish I did it, but hey, censorship, lol. She resorted to just giving me that nickname, which became an inside joke for the duration of our careless, glorious, radio days.)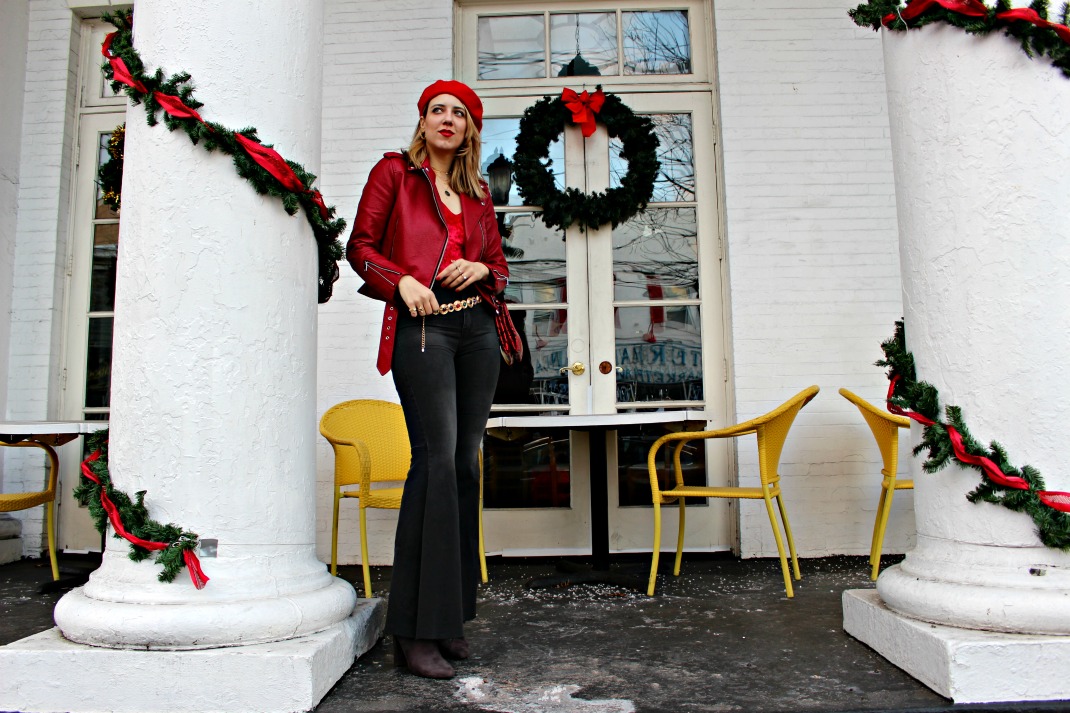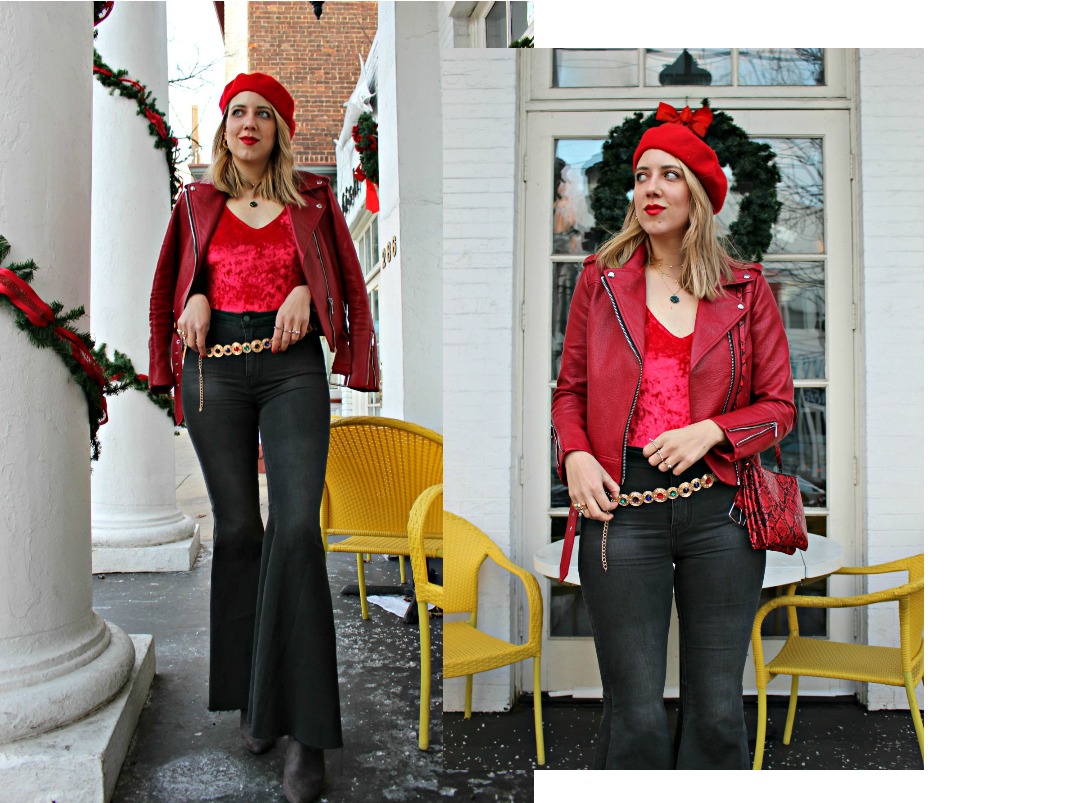 But back to the outfit… The red velvet criss-cross bodysuit (H&M) that I've received as a Christmas present, has actually inspired me to create this look. Thanks, mom! I thought – what if I throw on a pair of my favorite flared jeans? And maybe my favorite faux leather jacket at the moment, which happens to be from Zara…And yeah… That's it! That works… I have decided to complete the look with a chain belt from Zara. A gift from mom as well. (She really hooked me up with some good stuff this Christmas.) Of course, the look is only complete with a beret from Forever 21, this really cool faux snakeskin purse from Zara and ankle booties from Steve Madden. And since you know I'm a jewelry-obsessed gal, some bling is a must. The earrings are from Vanessa Mooney, two gold chokers are from The M Jewelers, constellation pendant is from Anthropologie and the gold chain from Kohl's.  The rings are from Luv Aj (signet and stackable triangle rings) & Wanderlust + Co (the three minimalist ball rings).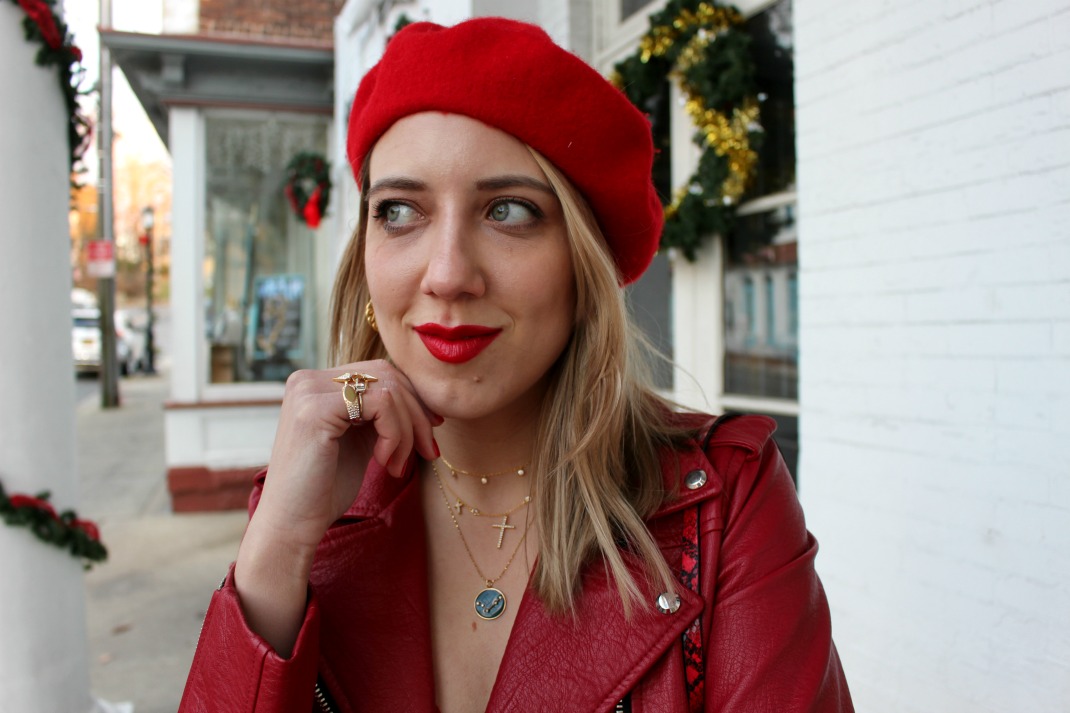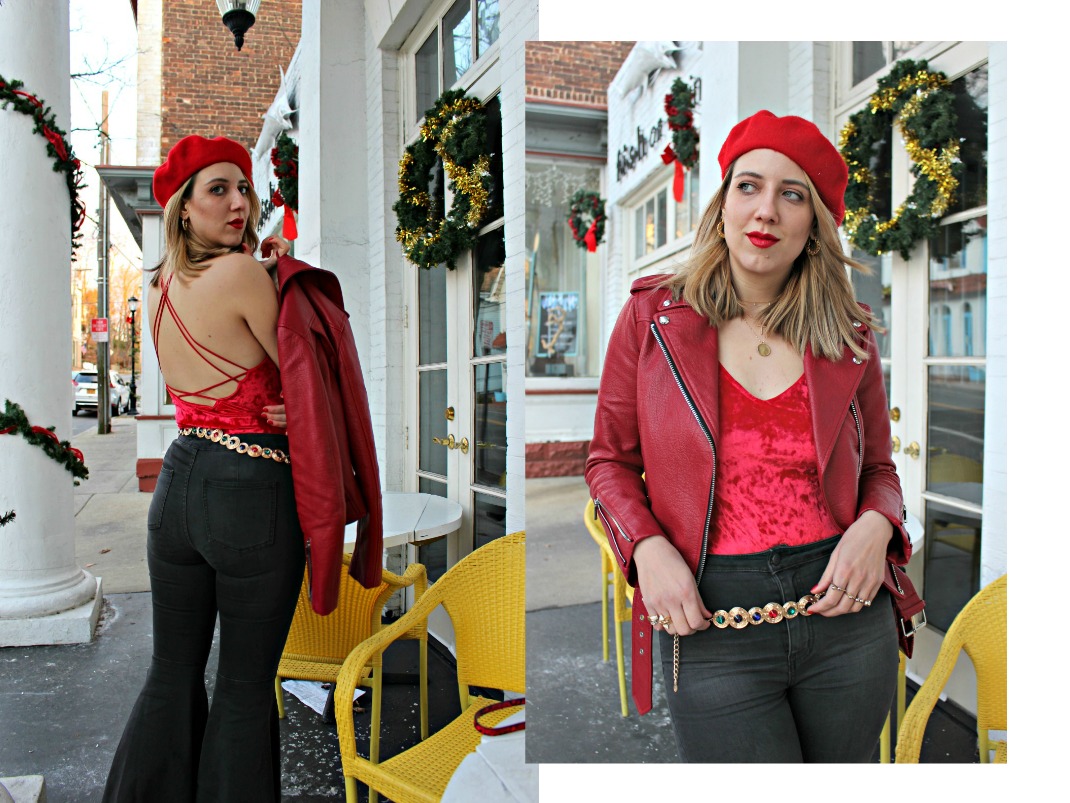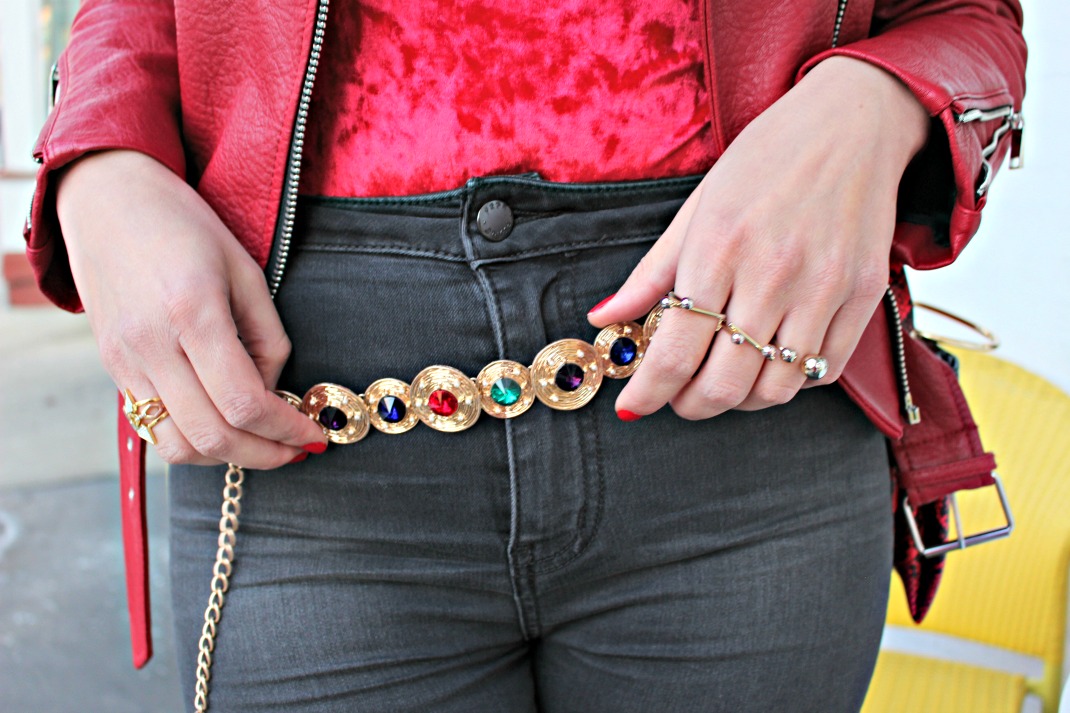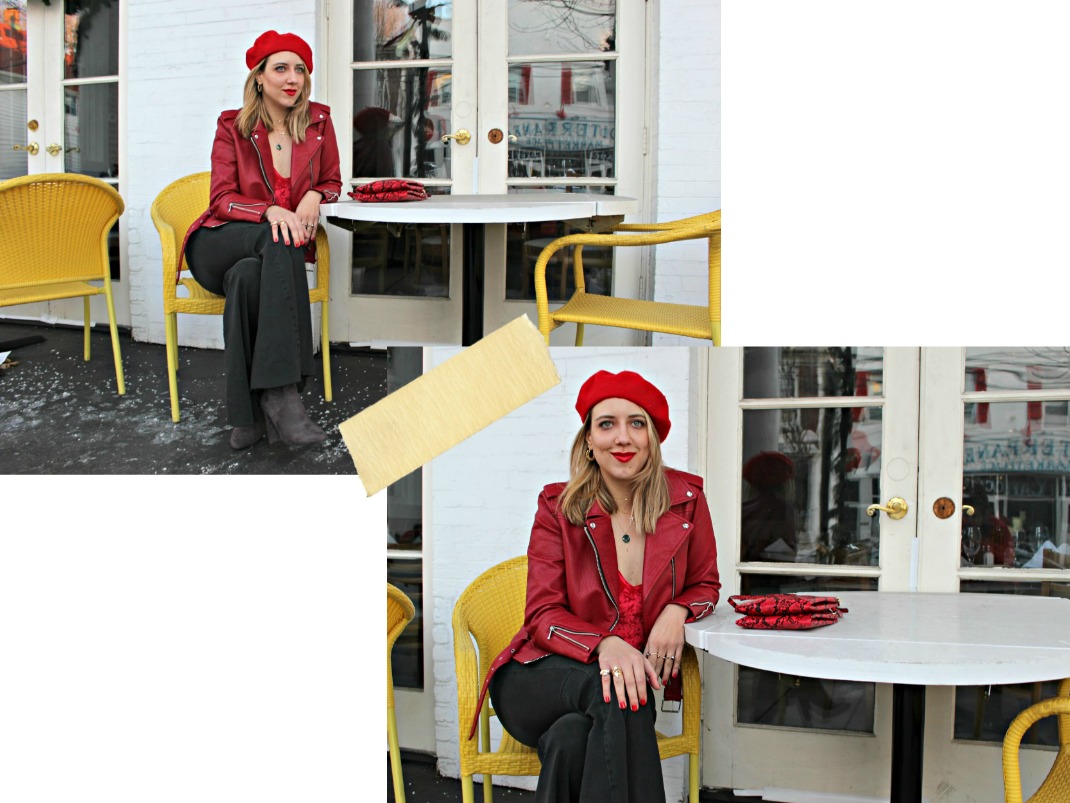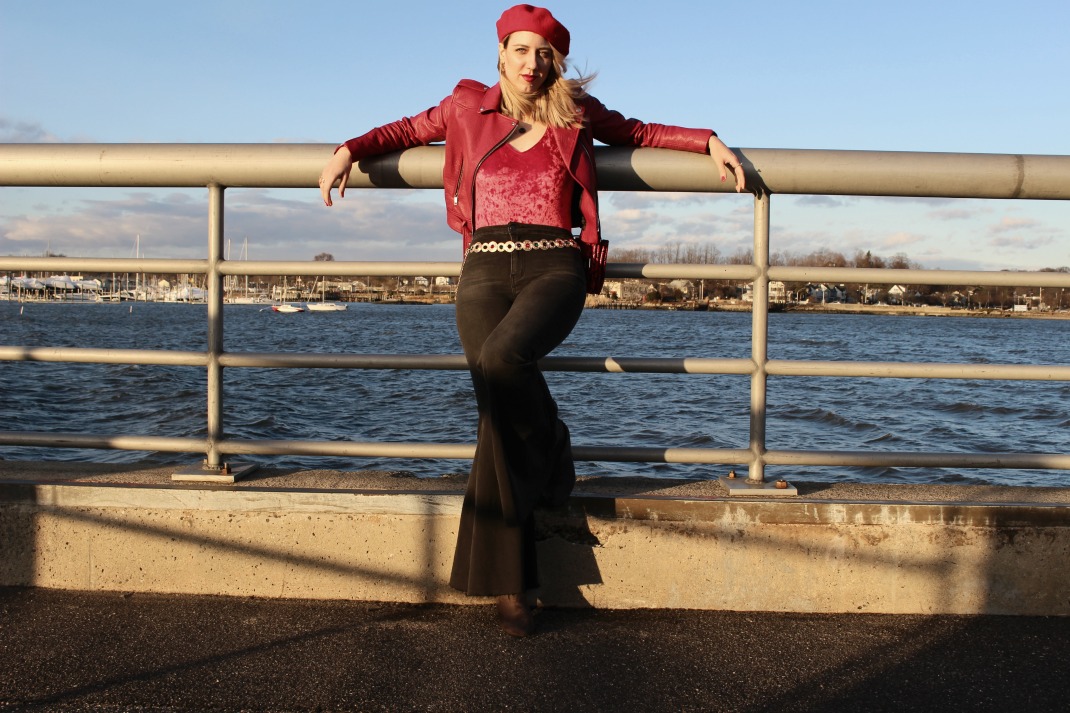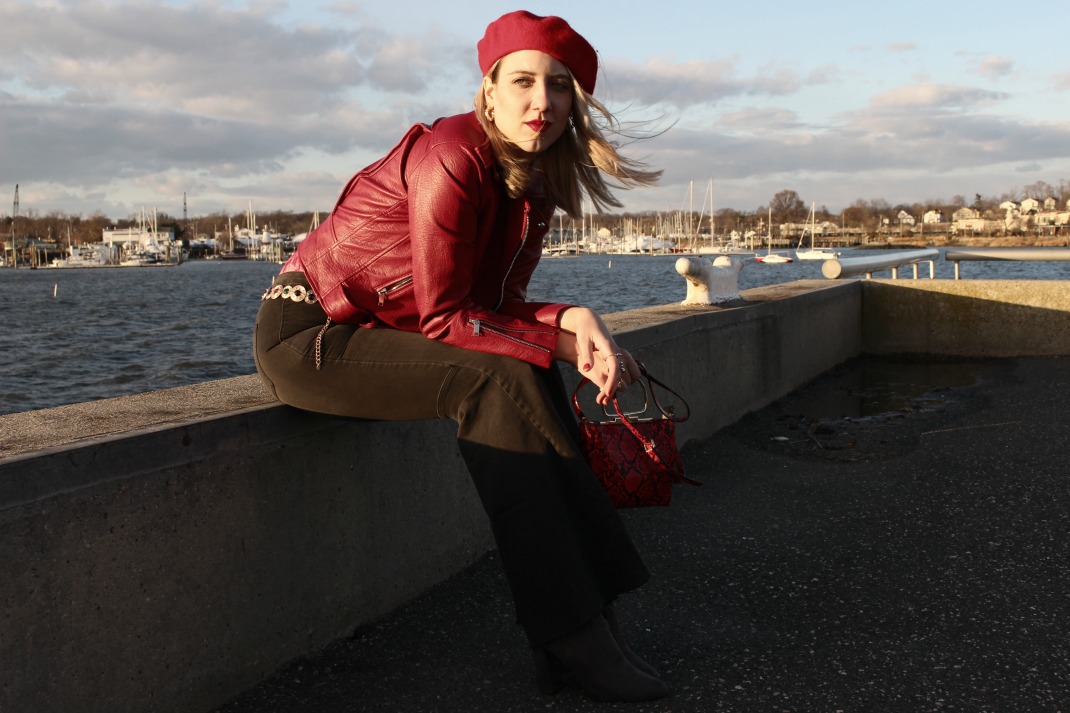 Photos by Ana Vasiljevic.