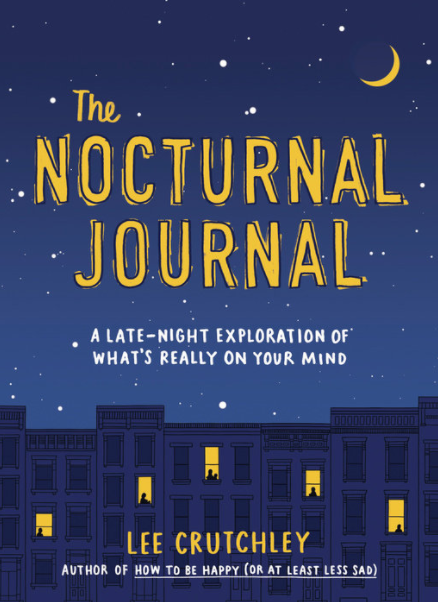 It used to be the monsters under your bed, now they turned into the thoughts in your head. Since childhood, we have been struggling to sleep well. There was always that paralyzing thought of that monster that's going to pull you under the bed. Or that suspicious shadow or ghost that might be creeping around while you're trying to fall asleep.
As we grew older, these fears transformed into or were replaced by other fearful thoughts that keep us up at night. "The Nocturnal Journal" by Lee Crutchley was designed with this exact idea in mind. Now, while journal won't solve your sleeping problem, it will offer a more productive use of the time you spend trying to fall asleep. It will also give a direction to those meandering late-night thoughts. This beautifully illustrated journal nudges you to challenge your fears, think about existence and explore the principles of darkness and light. On a deeper level, it offers a look into what your unconscious is trying to tell you. One such illustration of Sigmund Freud's iceberg theory, helps you tap into the unconscious by asking you to think about "What's beneath the surface?" and "What's lurking in the deep?"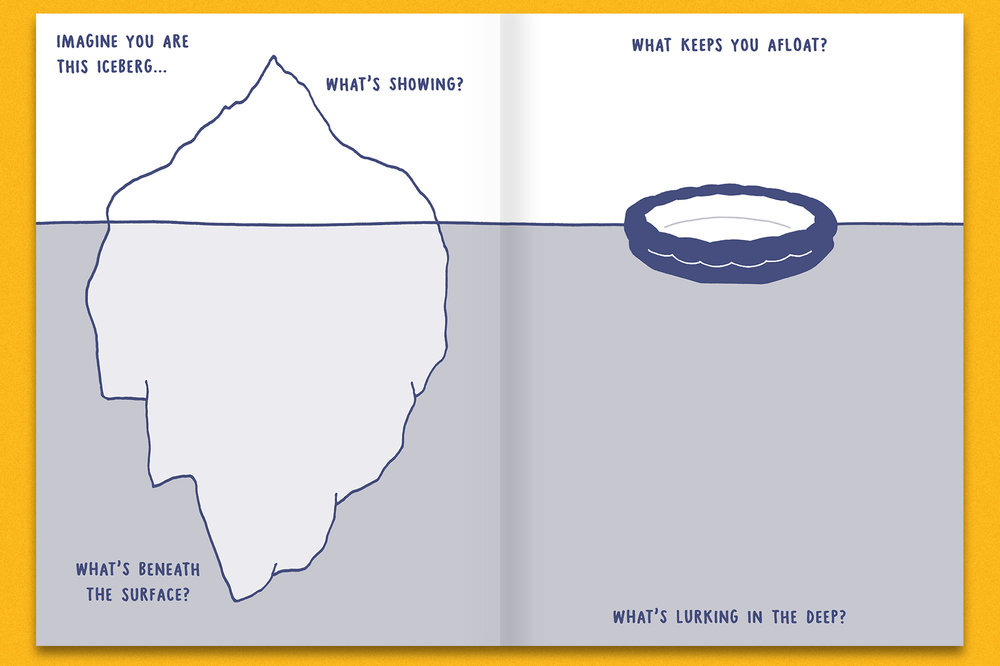 "The Nocturnal Journal" is a late night exploration of the mind done in an incredibly creative way. Who thought that facing my fears could be this fun?! And what about that résumé of failures and rejections?  You put them all on paper, acknowledge them, give them power, think about which ones are still holding you back and then discard them. Oh, and have you been thinking about ghosts from the past that are still haunting you? If you haven't, here's your chance to do so. This beautiful journal will give your busy mind a task of focusing on a particular idea or thought so that it doesn't wander off like it usually does. By streamlining your thoughts and journaling away, you are finally productively spending those hours that were spent simply staring at the ceiling. You also have the opportunity to peel those layers of yourself, one by one and see what's really underneath.  "The Nocturnal Journal" is a perfect distraction that your mind needs. Give it a task, entertain it and challenge it until it falls asleep.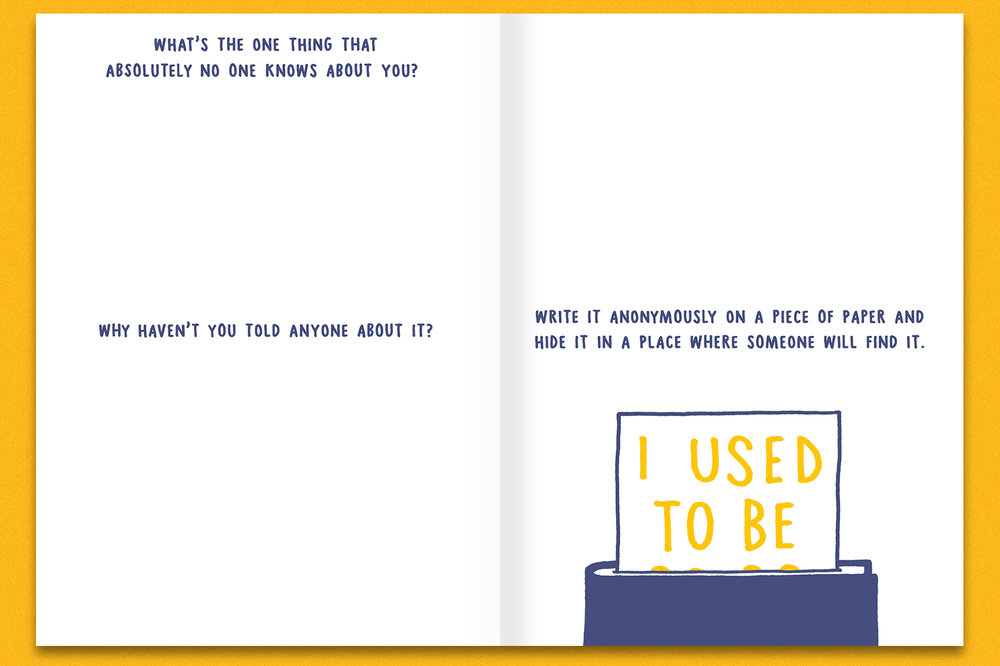 Fun fact: The book cover glows in the dark!
ABOUT THE AUTHOR:
Lee Crutchley is an artist and author from a small town in England that nobody has heard of. He is currently based in Berlin. His latest book, The Nocturnal Journal explores the darkness and light that can be found in the hours you should be sleeping. He hates writing bios but knows they are necessary. Thankfully when he was 5 years and 6 months old his teacher, Mrs Salt, wrote this school report which is as accurate now as it was then (although he does now have his green swimming badge). e: hello@leecrutchley.co.uk | i: @leecrutchley | t: @leecrutchley
Photo Courtesy: Lee Crutchley | Tarcher Perigee
Moon Photo: Fabian Oelkers